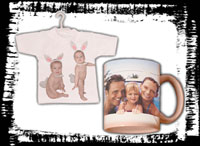 Print photographs, wishes, tributes, poems or anything you like on:
T-Shirts, Mugs, Puzzles, Mouse Pads, Clocks, Pencil Cases, Piggy Banks, Calendars, Pillow Cases, Toilet Seat Covers, Kitchen Aprons, Baby Bottle Bib, Bibs, Mini T-Shirts, Desktop flags, Triangular/Pentagonal Flags, Place Mats, CD Clocks, Candles ...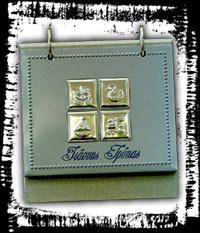 Image printing on canvas, tent, stickers... and many more materials including metal up to 1,35x30m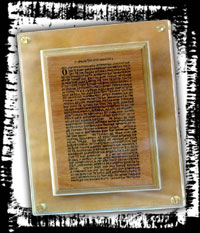 Laser engraving of images, photos, letters on plexiglass, wood, marble, granite, suede, leather, velvet, glass, pressed metals and even on glasses.
A wide variety of collector's coins, stamps, gravures and old photos of Kos are available.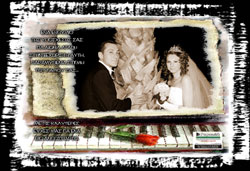 Photographs and DVD's for weddings and baptisms, restoration of photographs, digital image processing and printing.