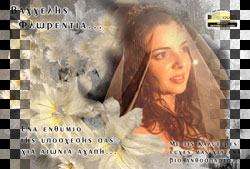 A unique album, a special reminder of your vows for eternal love and devotion...

...an album that captures once-in-a-lifetime photographs, printed on its pages which will accompany you throughout your life as a testament to the happiest moment of your life...
...YOUR WEDDING DAY.
Take a look at the unique wedding album.